INSTRUMENT BIOS: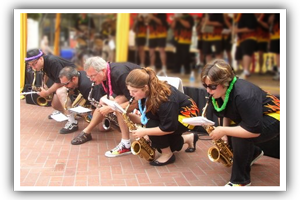 SAX:"Wow this part is really cool! But what the heck Jon?" - One of our awesome alto saxes freaking out about some sixteenth notes!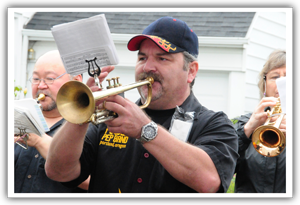 TRUMPET: "The streets of Portland are littered with exhausted husks of trumpet players from the Power Pep Band" (Ron, Trumpet Emeritus PPB.)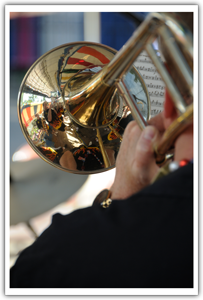 TROMBONES: "Don't encourage the trombones!!! If you do, it's on your head."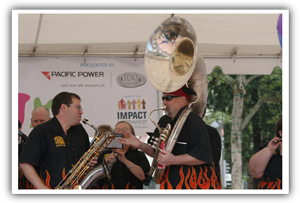 BASS: "We'd like to introduce you to our world class Bass section... but we don't know where they went!"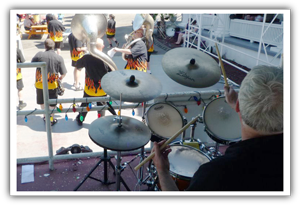 DRUMS: "The heart and soul of the power pep band... All they are missing is rhythm."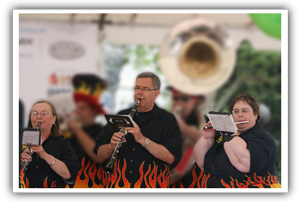 CLARINET: "What's that sound I hear? Oh yeah that's the clarinets! MORE HORN SWINGS"
PICCOLO: "Oh my god! My ears!!"