About Power Pep Band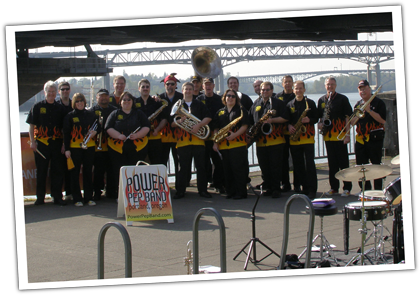 The Power Pep Band was established over 10 years ago by several former college pep band members who wanted to re-create the fun and excitement of the traditional pep band. They realized there is more to playing than performing at sporting events!
With that beginning, the Power Pep Band took that step and we have been able to entertain people all over our great country. From appearing with that little mouse of Disney fame (on both coasts) to performances at Fiesta San Antonio, we are always looking for new adventures. The ages of our members range from the early twenties to the mid seventies which has lead us to one of our favorite quotes: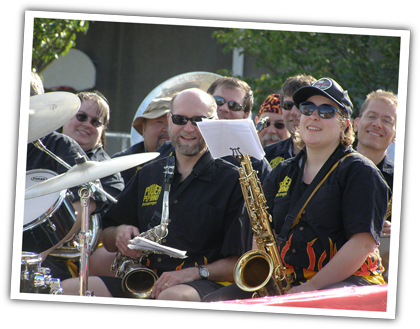 "You don't stop playing when you get old. You only get old when you stop playing".
It has been a great ride these past 11 years and there is no end in sight. Whether you want to listen to us, hire us or join us, please explore our web site to learn more about the Power Pep Band.